Home Sawmill Pictures Page 1 Sawmill Pictures Page 2 Order/Price List
Burg Bandsaw Mills
53811 Weekly Creek Road
Myrtle Point, OR 97458

Phone: 1-541-572-2445 Hours 9:00 am to 5:00 pm Pacific Standard Time
Weekend Appointments Are Also Available.

We our located approximately 30 miles east of Coos Bay/North Bend.
Which is on the Beautiful Oregon Coast.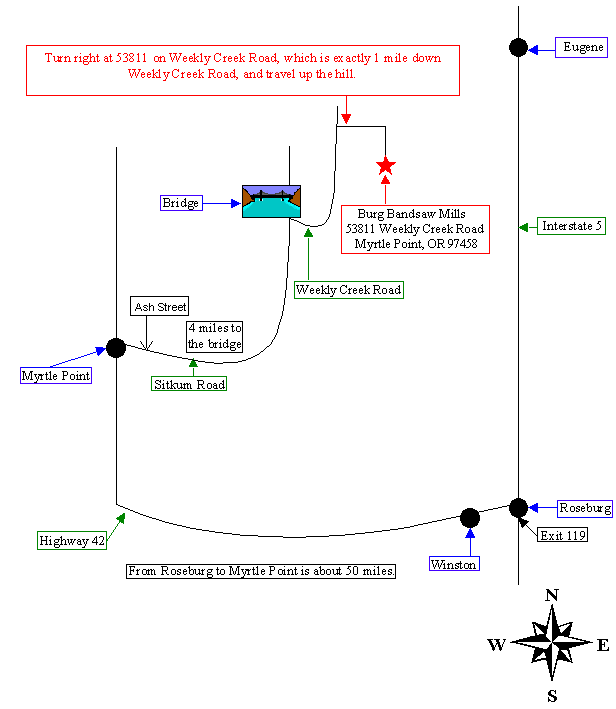 Turn at Ash Street which beomes Sitkum Road then proceed 4 miles down Sitkum Road until you get to Weekly Creek Road. Turn right down Weekly Creek Road. Now travel for exactly 1 mile. Turn right into the gravel driveway, that is next to the 1-mile marker with the white post-labeled 53811 and travel up the hill to Burg Bandsaw Mills .
Home Sawmill Pictures Page 1 Sawmill Pictures Page 2 Order/Price List
Copyright 2001-2023